Duke Engines in the Media
Duke Engines at Clean Equity Conference Monaco 2012. >CEO Ralf Muller Interviewed >Business Review USA
EAA Sport Aviation and Knee Slider Magazine have penned excellent articles in praise of Duke Engine's unique axial internal combustion technology. >Sport Aviation >Knee Slider
Duke Engines at Flair Aviation Expo. >Interview with John Garvey
Other: VideooTube & Aero News Network
Partners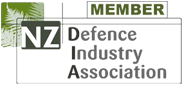 Duke Engines is looking for international co development and licensing partners for its range of unique axial engines.
Please contact us for further discussions and access to our validated test results and detailed technical information.
We would love to show you how a Duke engine can fit your application.
Want to see our engines live?
Engine Showcase Detroit, USA.
Please contact us if you are interested in a live demo.